Living in Lakeview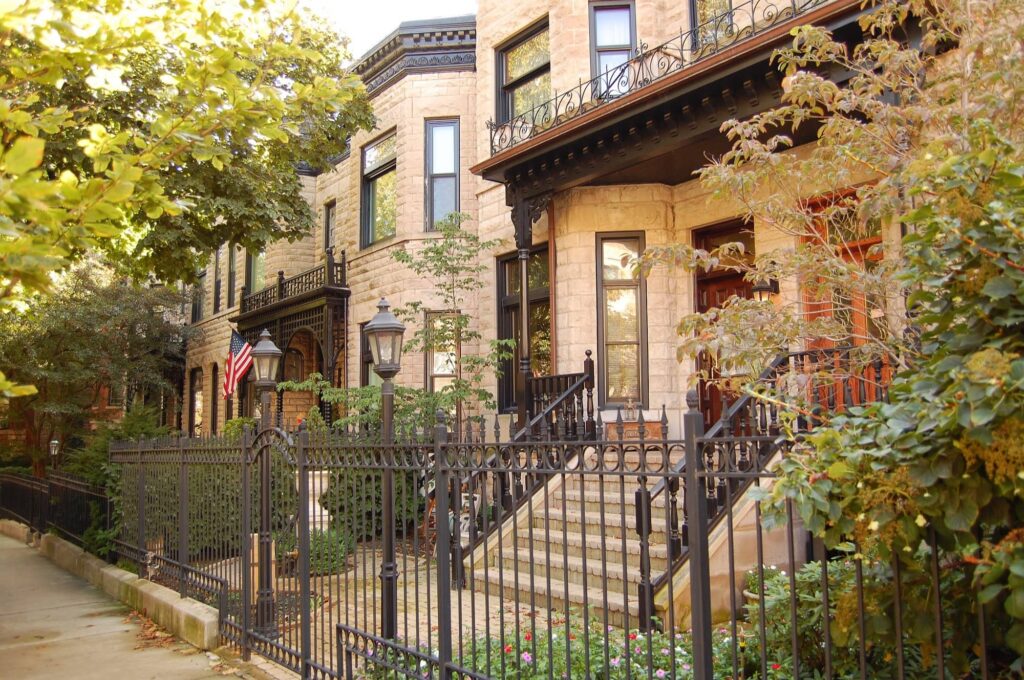 Why we love it
Lakeview's laidback atmosphere and picture-perfect shoreline make it a favorite hang out among locals. And spots like lively Wrigleyville and the Belmont Theater District make it a major entertainment hub, too.
Insider tips
Anchored by a beautiful stretch of shoreline to the east, Lakeview melds several distinct areas — East Lakeview, Central Lakeview, Boystown, and Wrigleyville. Each spot has its own unique character, but they're all pulled together by Lakeview's casual, welcoming feel.
Hit the bustling shopping districts along Broadway in East Lakeview, along Belmont near Boystown, and the bustling Southport Corridor for local boutiques, record shops, and vintage treasure hunting. Or live it up with the locals at the seemingly endless array of bars and pubs, and the dozens of much-loved neighborhood restaurants that lie in between.
Lakeview is also known as a go-to for arts and culture — you'll find live music venues, summer street festivals, and a thriving theatre, dance, and comedy scene. Blue Man Group is a world-famous troupe that brings music, comedy, and performance art together in one unforgettable show (if you're sitting in the "Splash Zone", you'll want to put on that waterproof poncho).
On a nice day, walk east until you hit Lake Michigan. That's where you'll find a 1,200-acre outdoor oasis, featuring the scenic Lakefront Trail, a golf course and driving range, a boat harbor, tennis courts, and grassy fields perfect for picnicking.
Explore like a local
Grab a cup of award-winning coffee, and maybe splurge on a custom-made cruiser, at Heritage Bicycles. Enjoy craft beer, a live organist, and vintage surroundings at the Music Box Theatre. Visit the museum-like showroom at Chicago Music Exchange for a tour of one of the world's premier vintage guitar collections.
---
Search Lakeview Real Estate
---
Lakeview Real Estate
---
Get in touch with Albert Realty Advisors today!